---
Module for Start and Close the shift for a Cashier. The Front desk Staff can handle the cash management effectively.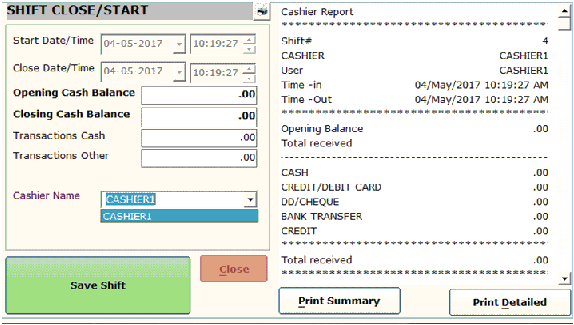 To Create Fresh shift, select the Cashier Name from the list, by default the Login name itself will be the cashier Name. Enter the Opening Balance, and Click on Save Shift and close the screen.
When your Shift comes to an end you have to close the Shift in the same way. Select the cashier name; Print the Summary and Detailed Shift wise Collection Reports. Then Click on Close Shift Button.
If want detailed Report of the shift Statement, Click on Print Detailed button. Report as bellow

For print the Summary of shift collections Click on Print Summary. The report shows as bellow.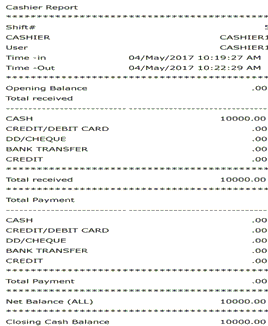 On Successful Closure of Shift you will prompt bellow message. Click Exit application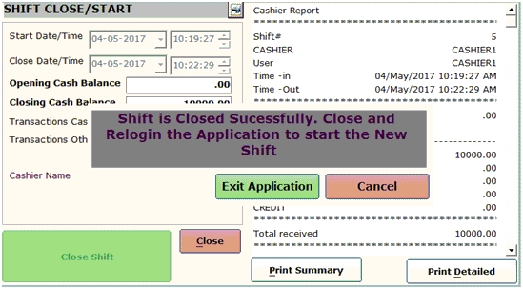 How to Manage Shift Activity