---
Daily wise collection:
The amount that collected daily as advance or as check-out will by daily registered in this section.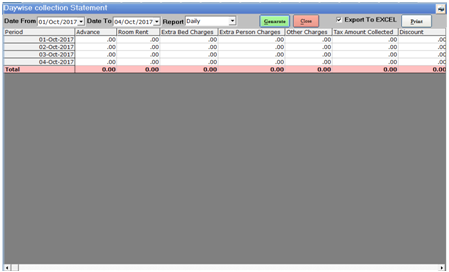 Specify the date that you require and mention the report option related to day wise, weekly, monthly from the drop down list.
Then press generate button to show the details.
You can make a tick mark on the export to excel option that the details are exported to excel sheet.
You can take a print of the sheet.